Beef Red Curry
Red curry, chili with pineaple, Thai spices with bamboo shoot, tomato and coconut milk.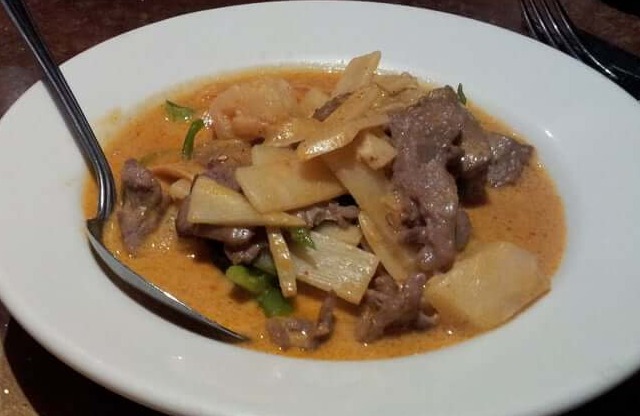 click to enlarge
NOTE EXTRA CHARGES MAY BE INCURRED FOR ADDITIONS IN THIS SECTION
Order online : Beef Red Curry from Rien Tong Thai Asian Restaurant & Sushi Bar - Arlington. Serving the best Pan Asian in Arlington, VA.