Chicken Green Curry
Homemade medium spicy green curry with coconut milk, bamboo shoots, string beans & basil leaves.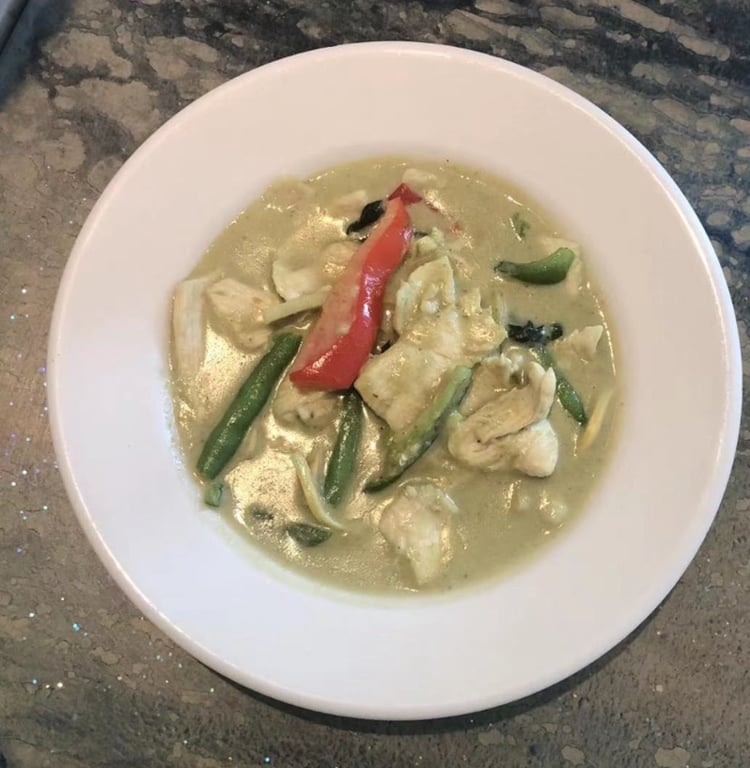 click to enlarge
NOTE EXTRA CHARGES MAY BE INCURRED FOR ADDITIONS IN THIS SECTION
Order online : Chicken Green Curry from Rien Tong Thai Asian Restaurant & Sushi Bar - Arlington. Serving the best Pan Asian in Arlington, VA.